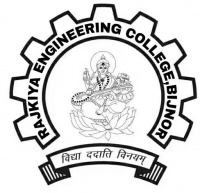 Rajkiya Engineering College,Bijnor
Download REC App 1.0
---
Welcome to the website of Rajkiya Engineering College, Bijnor formerly known as Dr.Bhim Rao Ambedkar Engineering College of Information technology,Bijnor.This Engineering College is established as per G.O. NO-149 A/26-B.Pra.-2009-14(21)/2008 dated 02-03-2009 of Government of Uttar Pradesh under S.C.P yojna.
---
FRESHER'S 2015-16
This is the first function to be organized in our college campus so it's not just a fresher's party ,it's like a fest for all of us.

Talking about the newcomers,You guys are starting for a journey that we just passed through
but life....
life is an endless journey
it has no end , but milestones
definitely yes milestones
And completing your graduation from this college will certainly be a memorable milestone .

So fasten up your shoe laces and buckle up your belts for the journey ahead , because the best part of your life is waiting for you .



No matter how tiny are the sparks of victory but RECians know how to put those sparks into flames .

So feel proud to be a part of this great institution .

The college is offering the best it has,it depends on you how you use it.

All the students are requested to maintain discipline and enjoy the event.
other details are listed below:

Venue: In front of admistrative block
Timings: 6:00pm to 10:00pm
Date: 19/09/2015
Day:Saturday
........

---
---
---
---
---