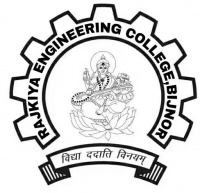 Rajkiya Engineering College,Bijnor
Download REC App 1.0
---
Welcome to the website of Rajkiya Engineering College, Bijnor formerly known as Dr.Bhim Rao Ambedkar Engineering College of Information technology,Bijnor.This Engineering College is established as per G.O. NO-149 A/26-B.Pra.-2009-14(21)/2008 dated 02-03-2009 of Government of Uttar Pradesh under S.C.P yojna.
---
Vision

To be a world class institution through excellence in technical education, research and technology transfer.

Mission

Application of Knowledge through learning and inculcating Research Oriented mindset towards Design and Innovative Development for Realistic Societal Solutions.

Quality Policy

>To create an environment for holistic learning and development.

>To provide academic excellence, good governance, team work, spirit towards the
development of responsible citizen.

>To provide opportunities for Research, Innovation, Creativity initiatives to reflect
high level of Intellectual Professionalism towards achieving Excellence.

>To provide infrastructure and facilities bench marked to reflect the High Standard and Latest Technology.

>To provide state-of-the-art laboratories with latest Equipment and Instruments.

>To provide the highest level of cleanliness, hygiene, safety, discipline environmental consciousness in the institute.

---
---
---
---
---